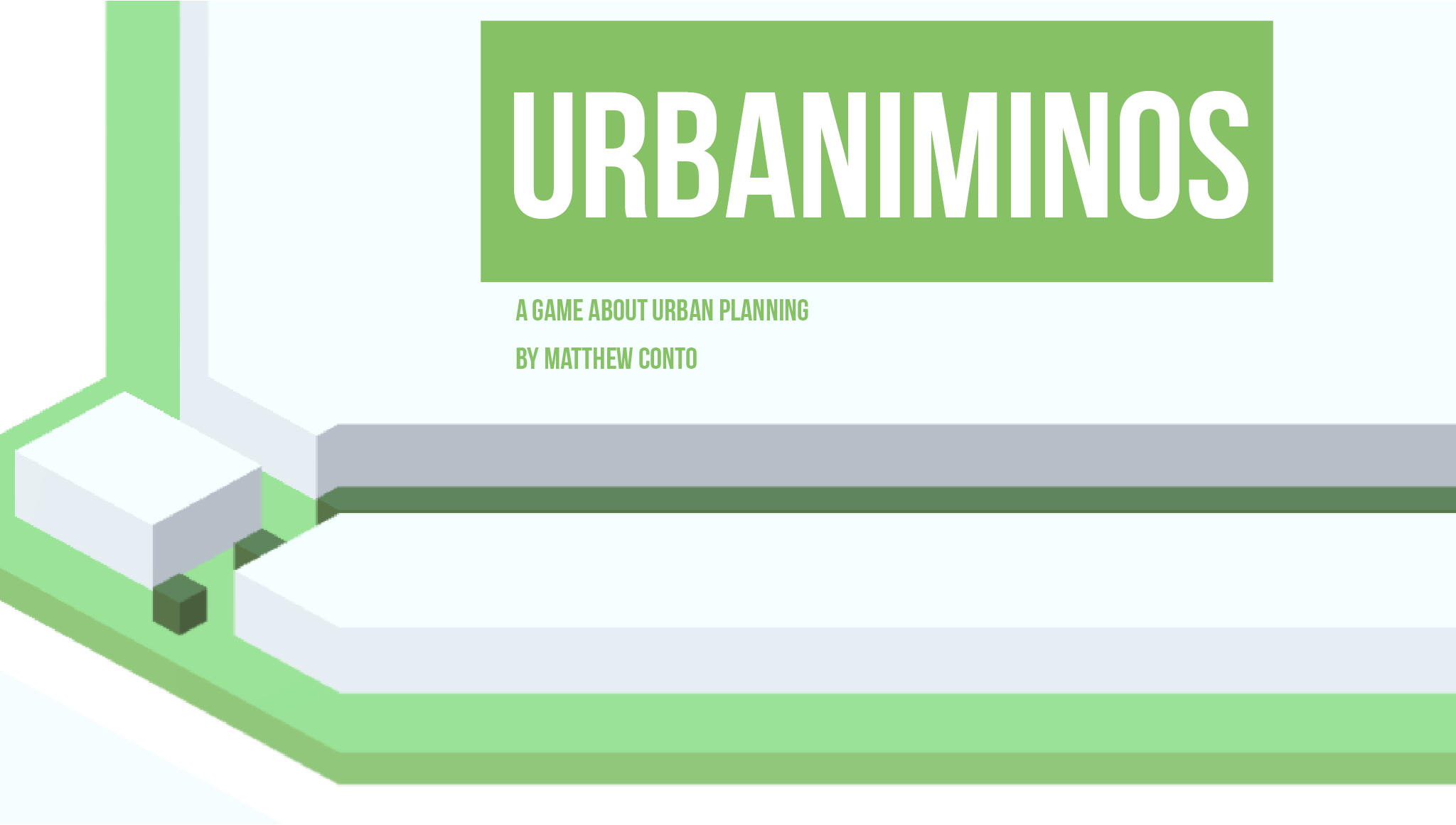 urbanomino
Urbaniniminos is a prototype for a democratic city building game. It was made over the course of 39 hours during HackNYU and doesn't yet have a discrete ending.

Urban + Dominoes
Urbaniminos explores how a city building game, like SimCity, might function when the people, the businesses, and developers of a city have a stake in their home. By using a voting system, Urbaniminos introduces an element of organic unpredictability to simulating the growth of a modern urban environment.
I've loved the game series SimCity for the longest time. The way it presents the modern metropolis as a garden waiting to be composed upon was a wonderful experience. Yet, what SimCity presents is not a Democratic American city, but a dictatorship. By giving the player the power to instantly clear swaths of land and evict citizens from their homes with no consequence is totalitarian. Urbaniminos explores the role of a modern urban planning committee and how cities are shaped not by dictators but by many people trying to envision what they want in their city.
Inspiration
Molleindustria's MultipliCITY was a really fascinating board game interpretation of a city building game designed as a multiplayer role playing experience. I ended up using the idea of special interest groups and their scoring system into this prototype.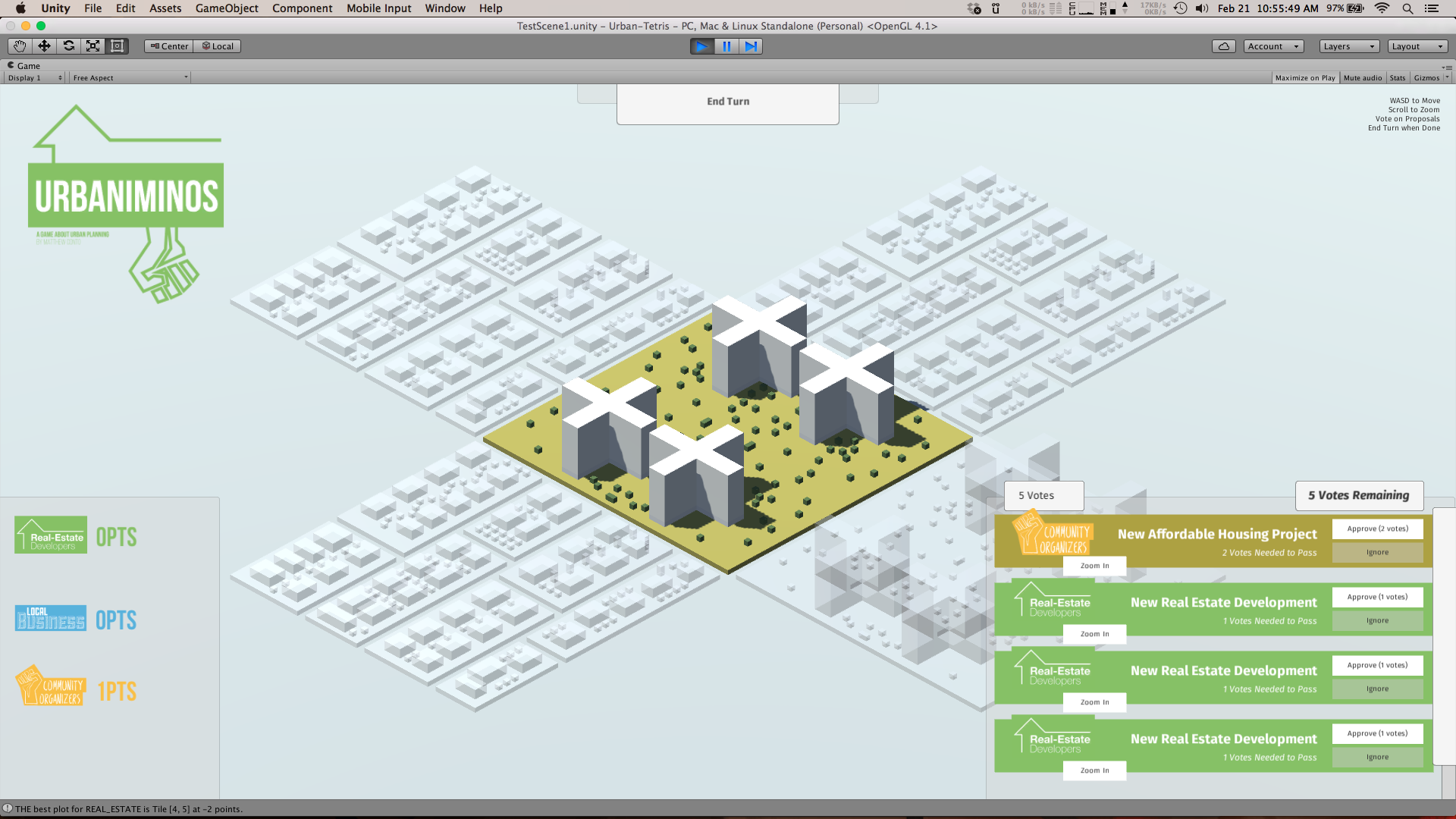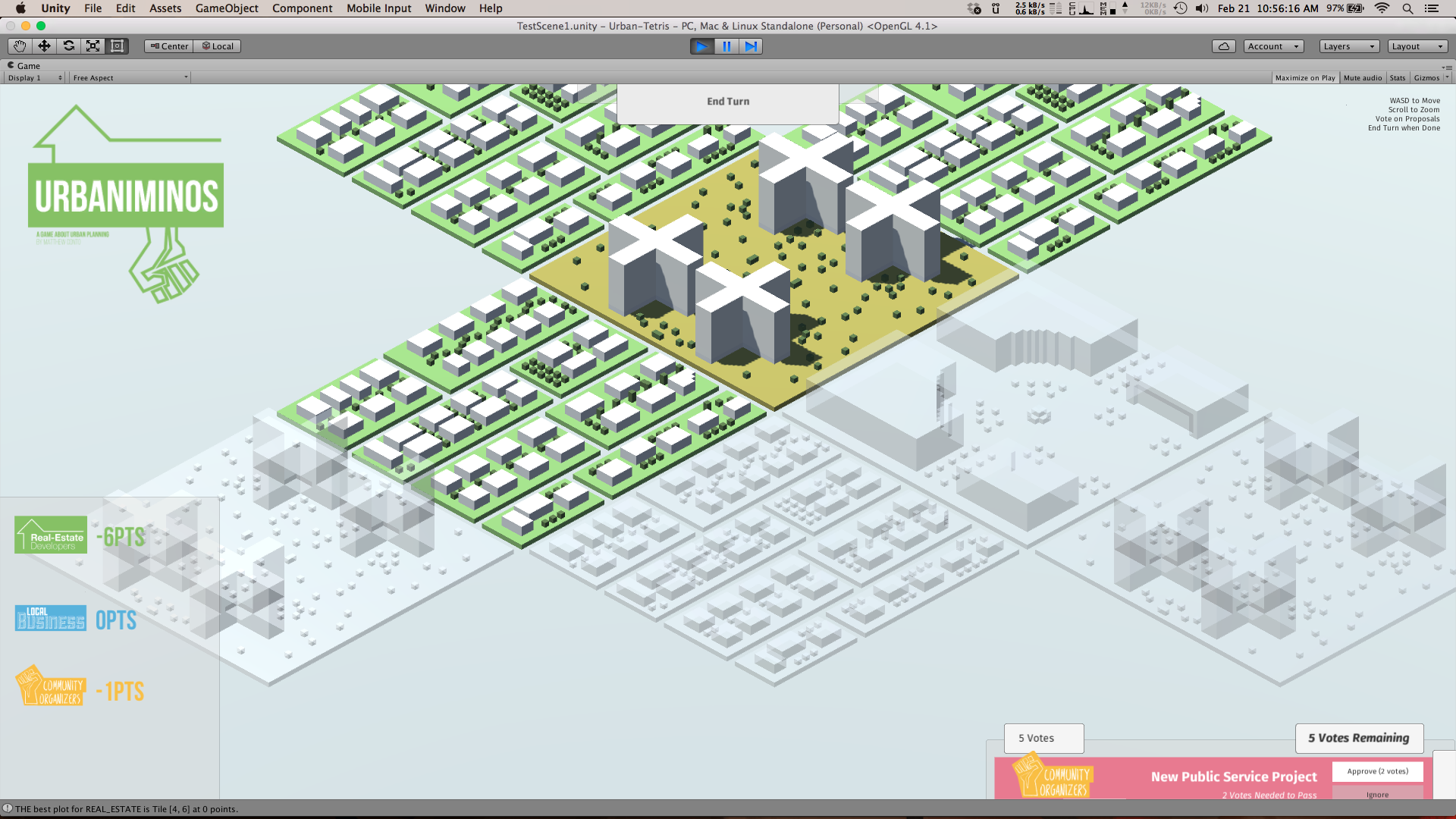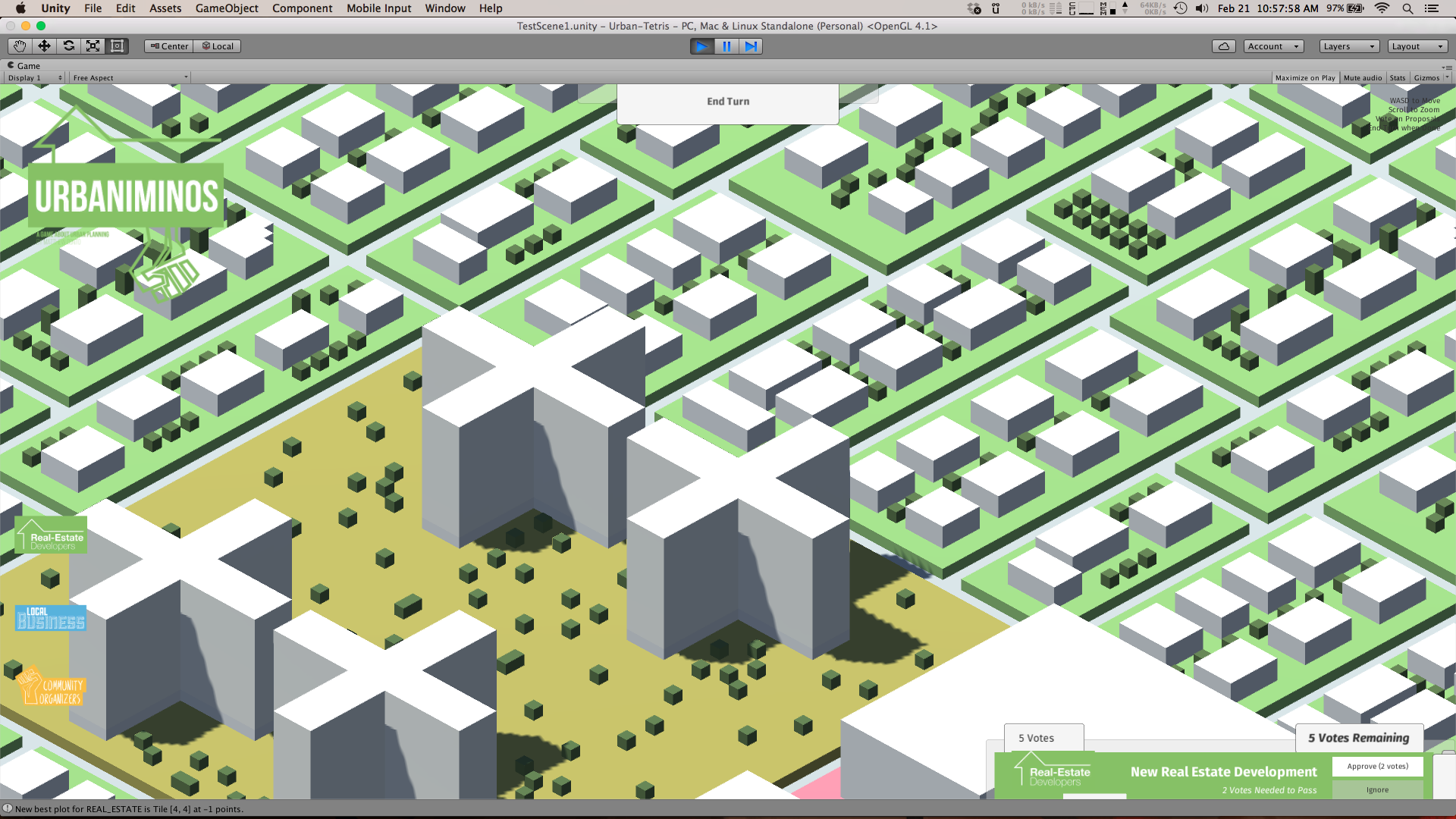 Download
Click download now to get access to the following files:
Urbaniminoes-OSX-Universal.zip
24 MB
Urbaniminoes-Windows.zip
11 MB
Comments
Log in with itch.io to leave a comment.
The game window just scrolls down forever unless I hold "W" down. Cool game idea but frustrating to play.
On windows I get the following error "There should be 'Urbaniminoes-Windows_Data' folder next to the executable" I assume you just forgot to upload it or something.